100% beer, 100% flavour and 0% alcohol?
you have to taste it to believe it!
As a new beer brand, we could not face a more critical audience than real Belgian beer-lovers. Good news – Force Majeure came, was seen, and it conquered!
In a blind tasting, you would never guess this is an alcohol-free Tripel. Really a tasty beer
Definitely has a triple thing going on. I like that Force Majeure is the go to brand when in for Belgian vibes.
Super beer. You don't even taste that it is 0%. Top!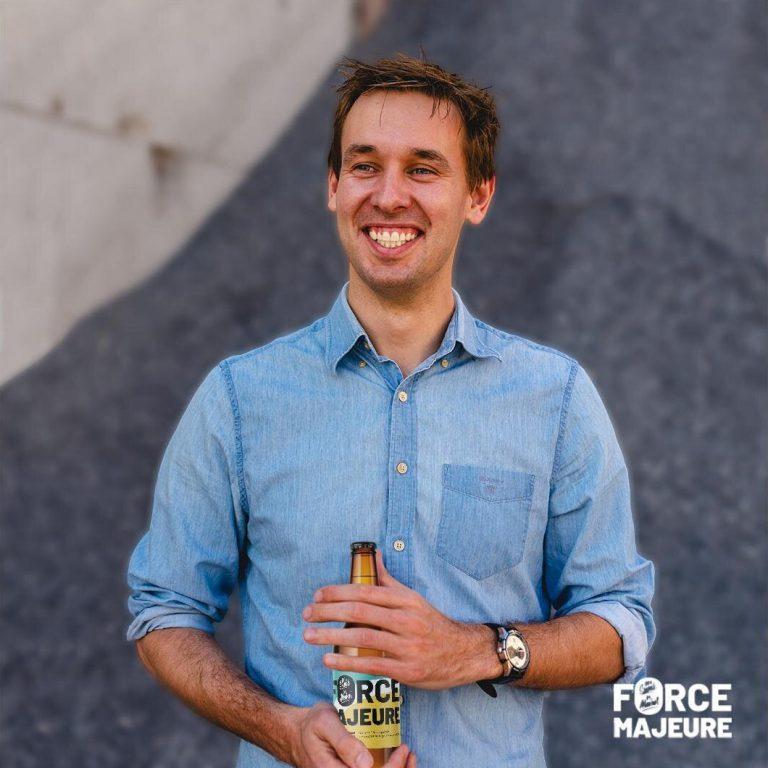 The strength behind Force Majeure
In 2019, Triathlete Stijn Panis combined his appetite for specialty beer with his passion for entrepreneurship. The result? Force Majeure. The first real Belgian non-alcoholic beer brand. 100% Belgian, 100% flavour and yet 0% alcohol. Faut le faire.
Read more