The strength of Force Majeure
Force Majeure is a brand-new Belgian specialty beer tailored to real epicureans. The creators of Force Majeure opted for 100% flavour with 0% alcohol, while refusing any compromise.
So, from now on, you can feel free to raise a glass more often, and treat yourself and your friends to your favourite flavours. Hoppy, bitter, fruity or blonde beer? Thanks to our five instant classics, you have the perfect beer for every occasion.
Santé!
The strength behind Force Majeure
In 2019, Triathlete Stijn Panis combined his appetite for specialty beer with his passion for entrepreneurship. The result? Force Majeure. The first real Belgian non-alcoholic beer brand. 100% Belgian, 100% flavour and yet 0% alcohol. Faut le faire.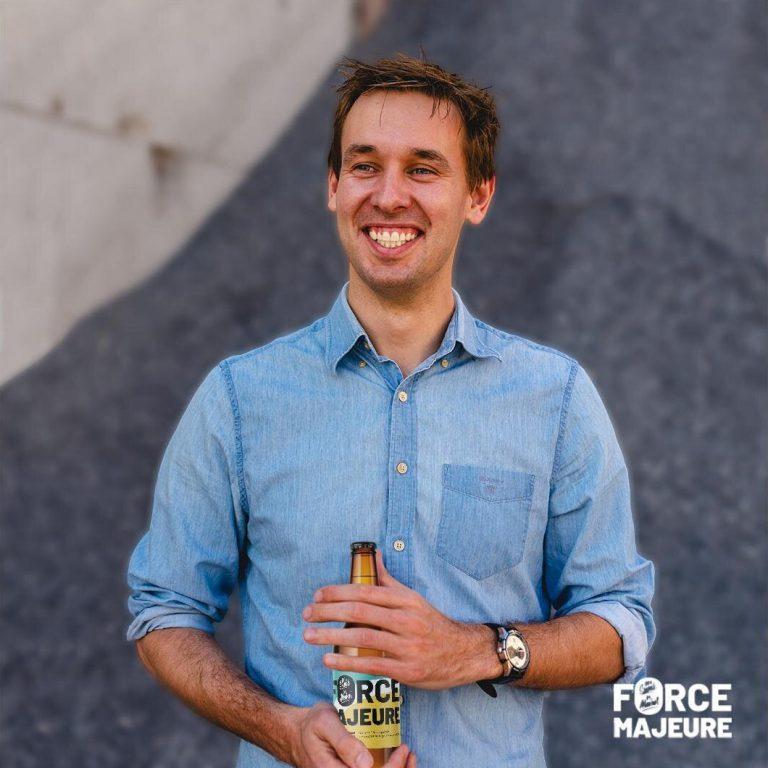 100% beer, 100% flavour and 0% alcohol?
you have to taste it to believe it!
As a new beer brand, we could not face a more critical audience than real Belgian beer-lovers. Good news – Force Majeure came, was seen, and it conquered!
The Kriek, which is a real alternative for lovers of the style… with alcohol. Sweet, but less than many alcoholic examples. Fresh sour. Well made and if you can get this without alcohol, why should you drink that sweetened cherry "with alcohol."
Super beer. You don't even taste that it is 0%. Top!
Definitely has a triple thing going on. I like that Force Majeure is the go to brand when in for Belgian vibes.